Upgrade your bathroom by choosing high-quality products and installation from MP Remodeling Homes
MP Remodeling Homes have the experience and expertise to create a comprehensive remodeling solution that fits your household's needs. Because we are our own licensed plumbers, we're capable of completing any facet of your bathroom remodel. We're so confident in the services that we provide that we offer our customers the industry's best lifetime warranty on parts and labor.
Bathroom Floor Tile Replacement
Tile floors offer a unique shine and beauty to your bathroom. They are easy to clean and very low maintenance, making these floors perfect for a busy household. Furthermore, tile doesn't gather stain easily, nor does it create a welcome environment for mold. MP Remodeling Homes offers advice on choosing the best tile options to create the bathroom of your dreams. Once you have chosen your look, we will come in and perform an expert installation service. You can count on us to get the job done quickly and effectively.
Bathroom Wall Tile Installation
Wall tile provides the same easy maintenance and mold and stain resistance as floor tile, which is perfect for any household. When MP Remodeling Homes installs bathroom wall tiles, we make sure to use a grout color that complements your tile, giving it an added pop. We also know the perfect techniques to make a smaller bathroom feel larger, such as placing small tiles on the walls, and can even help you create a rustic look by using wood or porcelain tiles. We can even install an accent wall to help your bathroom's design pop.
Replacing Bathroom Faucet
Older bathroom faucets are at a high risk of springing a leak, increasing your water bill and leaving your bathroom a mess. Most bathroom faucets last about 10 years but can develop plumbing problems as early as 8 years. In addition, old faucets and fixtures tend to be dated and ugly. While you are remodeling your bathroom, consider replacing your bathroom faucet. MP Remodeling Homes can help you find your perfect bathroom faucet to fit in with your new bathroom design. Our faucets and fixtures are stylish and will last you a long time.
Bathroom Sink Cabinet Installation
Do not let your new bathroom design be ruined by a moldy sink cabinet; allow us to help restore the look of your bathroom sink by installing a new beautiful bathroom cabinet. MP Remodeling Homes can help you find the perfect bathroom cabinet to match the style of your newly remodeled bathroom. Most bathrooms require a sink cabinet that is 18-30 inches but we can install sink cabinets up to 72 inches for master bathrooms. We usually place our bathroom sink cabinets at the perfect height – 30-35 inches – but we can adjust this height to meet your individual needs.
If you're wanting to keep your existing cabinets, we can refinish them for you to refresh their appearance. Whatever your preferences are, we can make it work.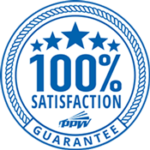 Your Satisfaction, Guaranteed
At MP Remodeling Homes, we guarantee to deliver the best results possible for your property using our safe and effective processes!