Professional Power Washing Services
When done annually by professionals, power washing cleans, protects, and beautifies the surfaces of your home.
Winter weather isn't just hard on us. It can be pretty tough on the exterior of our homes, too. If you've noticed that your sidewalks, deck, patio, or driveway isn't looking so new anymore, there's an easy way to get it shining like new again: power washing! Thanks to the power of pressurized water, all that winter grime will be blasted away in no time.
Residential Power Washing Services
If you are looking to restore your cladding, cover and driveway to their original glory, it would be difficult to find a cheaper solution than pressure washing. Arguably, none of the services of MP Remodeling Homes provide the instant gratification of pressure washing. They say that a picture is worth a thousand words, and when you look at our before and after photos, you will see that it is true!
Our power washing service is done without the use of harsh chemicals. Instead, we use the latest power washing technology to get incredible results. Our technicians will make every effort to minimize hassle and maximize convenience. They will carefully move and replace any patio furniture or other belongings as needed to ensure thorough power washing in just one detailed visit. The best part is, you don't even need to be home for us to complete the service!
Power Washing Concrete & Driveways
Power washing the horizontal surfaces around your property is important for home maintenance. Not only does it keep your home looking great, but it helps to prevent the deterioration of those surfaces and removes the grime and debris that could cause you to trip or fall. It's an essential to help keep sidewalks, walkways, patios, and decks in great condition. Book your appointment today by giving us a call at 1-717-200-1068
Deck Power Washing & Patio Furniture
Get ready for BBQ season! Before your next party, have Shack Shine power wash your deck and patio. In no time we will have your wood, vinyl, composite, or concrete deck looking shiny and new. While we're there, our technicians can also clean up your patio furniture. Plastic, composite, wood, and metal outdoor furniture clean up beautifully with a power washer in the hands of a pro.
Expert Concrete Pressure Washing
Cleaning concrete regularly is one way to extend its life and maintain its beauty. More homes and businesses are implementing decorative concrete for patios, outdoor living spaces, pool areas, and walkways. It is essential to clean these surfaces properly every few months. At MP Remodeling Homes we have the know-how and the machines all ready to go to clean your dirtiest concrete surfaces.
The Benefits of Power Washing Your Home
Removing dirt, algae, and washing away winter grime prolongs the life of your home's surfaces. Salt, sand, algae and moss can damage wood, black top, concrete, paving, and siding over time. A power wash completed by a professional keeps all these surfaces in tip top shape.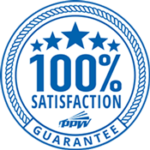 Your Satisfaction, Guaranteed
At MP Remodeling Homes, we guarantee to deliver the best results possible for your property using our safe and effective processes!